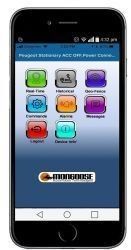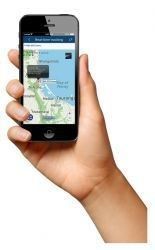 Mongoose VT900 GSM/GPS Vehicle/Truck/Machinery 4G Tracker FULLY INSTALLED
Mongoose
$499.00
or 4 interest free payments of $124.75 with
learn more
When you are looking for a vehicle GPS tracker that does what you want at a realistic price - look no further.
The Mongoose VT900 has to be the best value, feature packed GPS tracker.

Just a glance through it's array of features shows it can do almost everything most users want or need.

What's more, it's so easy to use thanks to the mobile APP !
PURCHASE PRICE INCLUDES;
FREE MOBILE APP
FREE WEBSITE
NO MONTHLY FEES
NO CONTRACTS

FEATURES
Mobile APP - FREE to download and use
History recording website - FREE to use - no download required
Uses low cost data for location reporting to the website
Uses text messages for warning alerts to your phone
Send just 2 set-up texts to start tracking
'Account' logon for multiple tracker users - see all trackers on one screen
Live track your vehicle(s) on your smart phone, tablet or PC
History playback (continuous 6 months)
Print/save travel reports from the website
2~3 hour battery back-up
Uses LBS (cell sites) for approximate location when no GPS available (an aid to Search & Rescue)
Maximum of 3 authorised 'users'
Time adjustable for daylight saving
Engine immobiliser - optional fitment (should be starter motor only - see cautionary note below)
Geo-fence - sets permitted travel area - multiples can be set
Manual Arm/Disarm function for alerts
ALERTS FOR: Ignition - Shock - Geo-fence in/out - Speed - Move - Low power - Power disconnect
Small size: 70x40x22mm - 50g
Water resistant to IPX-6
12v~75v DC
Uses a 3G GSM/WCDMA SIM card
2 year product warranty

*OPTIONAL ENGINE IMMOBILISER - Installation Cost May Vary* - We recommend immobilisation of the engine starter as this is safest method.The stopping of an engine via the ignition or fuel pump whilst being driven may have dangerous consequences.MOBILE APP & WEBSITE The mobile APP is designed for smart mobile phones & tablets.APP is not compatible with Windows mobile devices.APP and website are operated by a 3rd party and are provided free for purchasers of Mongoose GPS trackers.Mongoose has no control over the appearance, function or operation.
Some features in the APP may not be applicable to this model.
At times the APP and website may be offline due to upgrades, maintenance and back-ups. This is for your protection and improvement in product performance and reliability.
SKU: VT900INSTALLED