GNET G-ON2 AVAILABLE NOW
SONY STARVIS
2 CHANNEL SYSTEM,
WIFI, GPS
64GB GENUINE GNET
SD MEMORY

2K QHD 1440P FRONT
+ FULL HD REAR 1080P

GNET G-ON3 AVAILABLE NOW
SONY STARVIS
3 CHANNEL SYSTEM,
WIFI, GPS
128GB GENUINE GNET
SD MEMORY
2K QHD 1440P FRONT
+ FULL HD 1080P
+ FULL HD 1080P

MOST POPULAR - GNET G-On Full HD 1080P 64GB Series 2 Dual Dash Cameras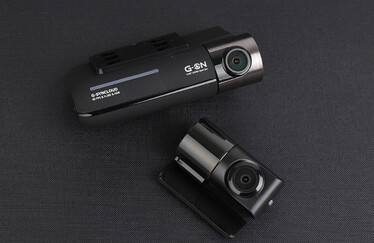 GNET Systems G-ON Series 2 / 64GB Full High Definition Dash Cameras - Front & Rear + Parking Mode / Motion & Impact Detection
More Info

GNET Standard/Traditional Hardwiring Kit Wiring Direct To Vehicles Wiring Harness
CLICK HERE TO BOOK NOW
$649.00* FULLY INSTALLED WITH STANDARD HARDWIRING
$699.00* FULLY INSTALLED WITH OBD POWER CONNECTOR
Includes On Site Installation throughout Sydney
2 Years Hardware & Labour Warranty
OBD Connector may not compatible with some 2020-2022 Vehicles Canbus System
*Pricing Exclusions Apply To Specific Prestige Vehicles & Ute Canopies - Contact Us

Sydney Dash Cams Are
A Global Network Systems (GNET) Korea Authorised Australian Distribution Partner
GNET - iOS & Android Smartphone APP
ABOUT US
At Sydney Dash Cams we are a team of master technicians & installers with over 25 years industry experience in the Automotive Electrical & Electronics industry both in the retail & trade sector

We are Sydney's number 1 leading contract service provider for IVMS Fleet Management solutions for the Transport Industry including IAP & DVR Multi Channel Camera Installations that not only operate in NSW but Australia Wide such as Refrigerated Trailer Transport, Container Services & Road Freight Logistics

Our extensive product knowledge combined with up to date information & resources it ensures you will always receive the right information with expert, honest advice together with a competitive price.

Our fully trained technicians & installers are recognised in the Automotive Electrical, Electronics Engineering & Automotive Mechanical Industries

We offer much more than Dash Cams, in fact, a wide range of aftermarket vehicle electronics & solutions such as,
Multi Channel Mobile DVR Blackbox Solutions
Parking Camera Integrations
Asset Tracking, IVMS, Telematics & Fleet Management Systems
Heavy Vehicle Driver Behaviour & Fatigue AI Systems
RV, Caravan, Camper Trailer & Horse Float Solutions
Caravan Power Movers
Redarc Electric Trailer Brake Controllers

Join our customer portfolio throughout NSW which include new motor vehicle, caravan, camper trailer dealerships, Fleet Management Divisions as well as major Fleet Sales Networks and you will see why Sydney Dash Cams is not only the ultimate but The Complete Choice.

With all the leading brands, you can be confident you're purchasing quality products which also includes Sydney Dash Cams guaranteed after sales service & quality workmanship

We are the leaders in our industry, with a wealth of knowledge & experience together with our friendly service, why not get in touch today !!!
Contact Us
Phone: 1800 96 15 15 or (02) 9000-1400
Address: Unit 10/457-463 Victoria Street, Wetherill Park NSW 2164
General: enquiry@sydneydashcams.com.au
Accounts: accounts@sydneydashcams.com.au
Trade, Fleet & Dealership enquiries welcome
Email Us Here to become a G-NET Systems Authorised Stockists
Monday to Friday - 9.00AM - 4.00PM
(WORKSHOP/OFFICE BY APPOINTMENT ONLY)
Saturday - CLOSED
Sunday - CLOSED
Public Holidays - CLOSED
Christmas/New Year Closure Dates - 22/12/2021 to 11/01/2022
WHAT OUR CUSTOMERS HAVE TO SAY