*CONTACT US FOR EXCLUSIVE PRICING* FULLY INSTALLED Thinkware F800DC16 / 16GB 2 Channel
Thinkware
*CLICK HERE TO CONTACT US FOR EXCLUSIVE PRICING*

EXCLUSIVE TO SYDNEY DASH CAMS
THINKWARE F800DC 2 CHANNEL FRONT & REAR FULL HD DASH CAMERAS (NON CLOUD)
FULLY INSTALLED
SONY EXMOR STARVIS IMAGE SENSOR

Perfect image processing even in low-light environments.
The Sony Exmor R STARVIS Image Sensor applied to the F800 PRO provides rich colors and the optimal resolution.STARVIS technology improves Exmor R's low light sensitivity by providing optimal image quality in visible ray and near-infrared range, allowing clear imaging in low light environments.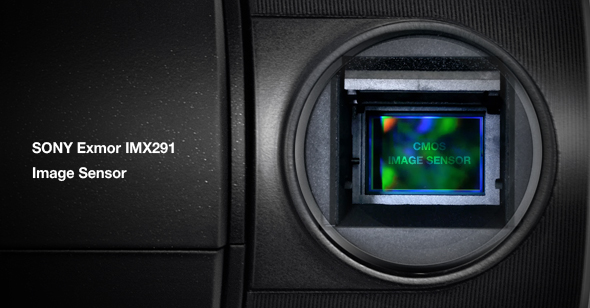 STATE-OF-THE-ART VIDEO ENHANCEMENT
Thinkware Dash Cams are equipped with top-notch video enhancement technology, making sure you get the best video quality on the market,and ensuring the most vivid video recordings under any circumstance.
INTELLIGENT AUTOMATIC EXPOSURE



A sudden rise of light exposure caused by strong sunlight or headlight beams of an oncoming vehicle may cause difficulties to assess the situation. Also, lack of lighting in a dark tunnel or night driving may pose the same problem. The automatic light exposure function controls the level of light exposure to maintain vivid and clear video recordings in all circumstances.
NIGHT TIME PICTURE QUALITY CORRECTION



Images from the videos recorded during night time driving on dark streets are generally difficult to make out. The enhancement Sensors of Thinkware Dash Cams come with a standard function of brightness and colour control as well as noise cancellation.
Night time picture correction takes control of brightness and colour as well as noise reduction to give you best possible picture in low-light environments.
WIDE DYNAMIC RANGE (WDR)



When you are driving under bright sunlight, coming out of a tunnel, or getting under the shadow of a tall building etc, a sudden change in frontal light exposure levels can result in excessively bright or dark recordings. The WDR function eliminates excessively bright spots on the recording to correct its color balance in order to ensure a clear image.
ROAD SAFETY WARNING SYSTEMS
Thinkware Dash Cams feature a variety of advanced driver safety systems to help keep you safe on the road.


HIGH SPEED / URBAN FORWARD COLLISION WARNING SYSTEM (FCWS/uFCWS)

Accidents can be avoided by maintaining a safe following distance. Road Safety Warning System in the camera calculates the real-time distance between your vehicle and the vehicle in front of you while driving above 30 km/h on freewaysor under 30 km/h in a busy city, and issues a 3-level early warning to the driver depending on the danger of collision.






FRONT VEHICLE DEPARTURE WARNING (FVDW)

When your car is stopped at an intersection or in traffic, the intelligent guidance system informs you that the vehicle in front has started to move, preventing a delayed response just in case you stop looking ahead.
The Forward Departure Warning System alerts you when the vehicle in front starts to move, letting you know that it's time go.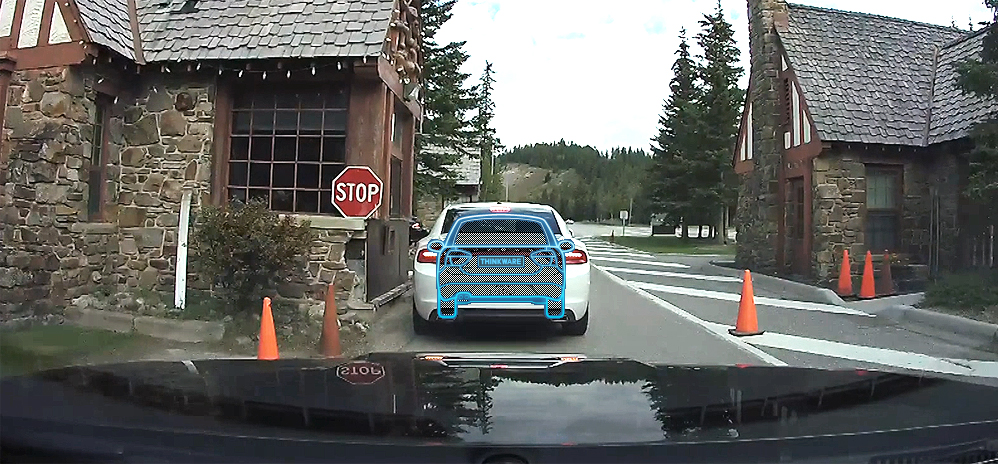 LANE DEPARTURE WARNING SYSTEM (LDWS)

Drowsy or distracted driving greatly increases the chance of an accident on the road. The Lane Departure Warning System will alert the driver if the vehicle leaves a lane when traveling at speed over 50 km/h.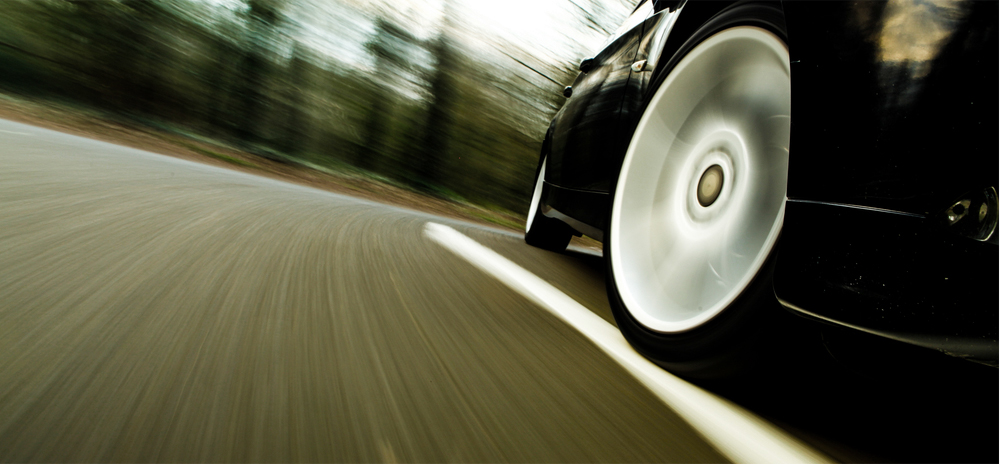 SAFETY CAMERA ALERTS

The THINKWARE DASH CAM F800 PRO's internal GPS provides accurate location informationwhile the Safety Camera Alert function is on continuous alert to warn the driver of red lights and traffic enforcement cameras.Cultivate safe driving habits with THINKWARE DASH CAM.






Red Light Camera
Warning System


Fixed Speed Camera
Warning System


Fixed Red Light & Speed Camera
Warning System


Average Speed Camera Zone (Timed Point to Point)
Warning System


Mobile Speed Camera Zone
Warning System

SPECS
GENERAL
Widescreen Video Capture
Optical Sensor Type
Exmor CMOS
Sensors
3-axis accelerometer
Max Video Resolution
1920 x 1080
GPS receiver
Camcorder Sensor Resolution
2.13 MP
Widescreen Video Capture
Yes
EXPOSURE & WHITE BALANCE
Exposure Modes
Automatic
MISCELLANEOUS
Color Category
Black, Silver
LENS SYSTEM
Type
Wide-angle lens
Max View Angle
140 degrees
MEMORY / STORAGE
Memory Card Slot
microSD card
ADDITIONAL FEATURES
Features
Dual Capture with rear-facing camera, Time-Lapse recording, audio recording, built-in speaker, digital noise reduction
MICROPHONE
Microphone Operation Mode
mono
Model
F800
Max Video Resolution
1920 x 1080
Frame Rate (Max Resolution)
30 fps
High-Definition Video Support
1080p
Features
Dual Capture with rear-facing camera, Time-Lapse recording, audio recording, built-in speaker, digital noise reduction
EXPOSURE PARAMETERS
Exposure Modes
automatic
OPTICAL SENSOR
Camcorder Sensor Resolution
2.13 megapixels
Optical Sensor Type
Exmor CMOS
CAMERA MEMORY
Memory Card Max Supported Size
64 GB (16GB INCLUDED)
Memory Card Slot
microSD card
Supported Memory Cards
microSD Card, microSDHC Card, microSDHC UHS-I Memory Card, microSDXC Card, microSDXC UHS-I Card
DIMENSIONS & WEIGHT
Width
4.2 in
Depth
2.4 in
Height
1.3 in
Weight
3.7 oz
SKU: TWF800DC